I'm selling my corset. I love it, but I'm poor, and it's always been too short for my freakishly long torso. I've only worn it out of the house 4 or 5 times.

It's black and silver, steel-boned, laces in back with silver clasps in front. I measured it quickly this morning, and it's about 11" long and 25" around.

I paid something over $300, so I'm asking $200. This is negotiable.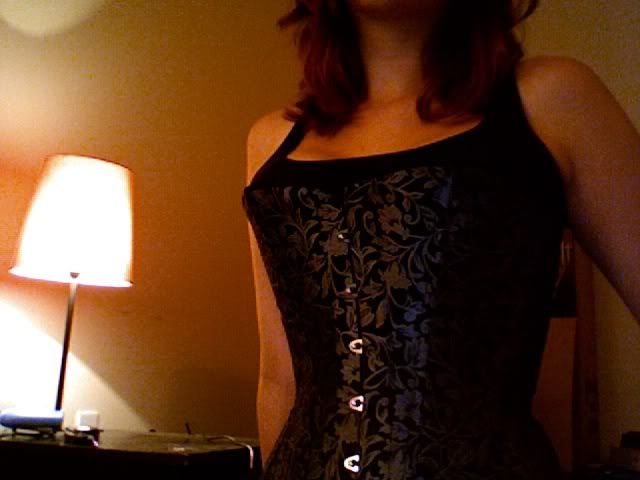 Please let me know if you have any questions. I can get less crappy pictures. Or, I can bring it to the show. I won't be around this weekend, but 99% sure I will be around the weekend after that.